2015-11-09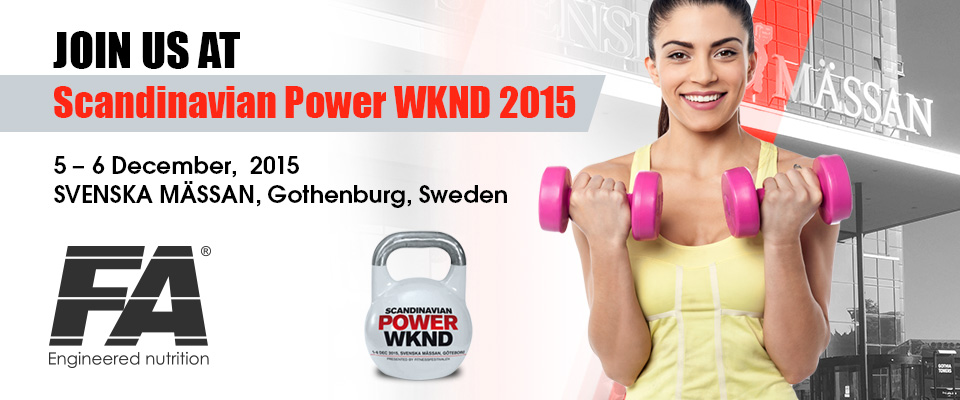 Scandinavian Power WKND,  established 1980, is the largest fitness fair and expo in the west part of Sweden, close to Denmark and Norway.
What you can find there? Sports nutrition, sports fashion, Wellbeing and beauty, healthcare and rehabilitation, Group Training, Fitness tournaments, Dinner and party.
The event is held at The Swedish Exhibition & Congress Centre (Svenska Mässan);
A world-class meeting place in the heart of the beautiful city of Gothenburg, the second largest city in Sweden, also near Norway and Denmark. 
Location: Gothenburg, Sweden
Date: Dec 5 – 6 2015
FA Engineered Nutrition® is one of exhibitors. Visit us in our booth and try our products.