2022-07-06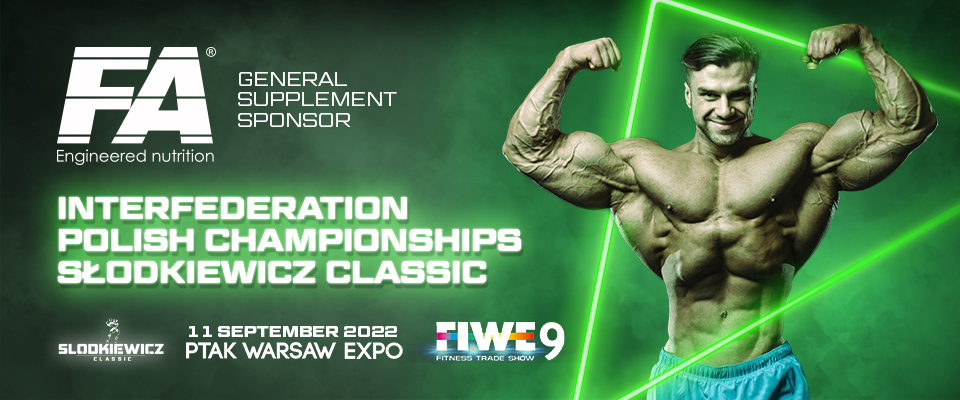 Fitness Authority - the General Supplement Sponsor of FIWE Fitness Trade Show 2022 - has also been selected as the prize sponsor at All Federations Polish Championships - Słodkiewicz Classic IV! As the exclusive Partner and Supplement Sponsor of this year's championships, it will provide participants with prizes, competition starter packs, T-shirts, cups and medals.

Since its establishment, the company has been supporting and promoting sport. With 18 years on the market, it has consistently pursued the same objectives - offering athletes safe, effective and innovative products to support their health, improve their quality of life and help them achieve their goals.

On 11 September, we would like to invite you to PTAK Warsaw Expo in Nadarzyn near Warsaw. Join us in supporting the participants. We are keeping our fingers crossed for all of the athletes and wish them the best of luck!