2012-05-14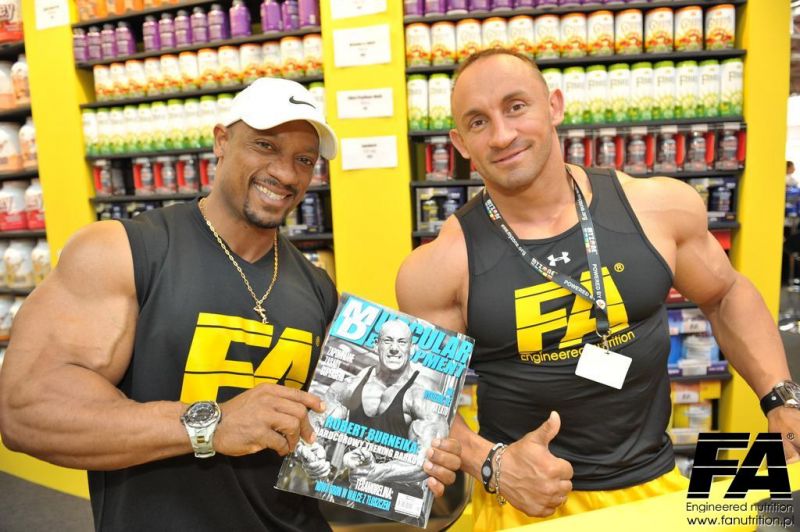 In second half of May Birmingham hosted international fitness, bodybuilding and supplementation expo. BodyPower Expo was visited by thousands of fans, exibition halls was full of visitors from dusk till dawn. Booths offered everything that's connected with fitness, from supplements to clothes. Numerous promotional actions fill the bags of fans with free samples, t-shirts, shakers and their heads with a lot of valuable knowledge about training and supplementation. Many booth hosted famous athletes, who signed pictures and posed with fans. Those booths gathered the most of the fans. Queue to Mr. Olympia, Jay Cutler was formed at 10 AM, despite the fact that his arrival was scheduled for 1 PM! Besides Jay, one could meet stars such as Ronnie Coleman, Dorian Yates, Lee Priest, Dennis Wolf and many more.
We can proudly say, thaf FA Engineered Nutrition booth was one of the most impresive. Queue to FA athletes, Radek Słodkiewicz and Sami Al-Haddad seemed endless. Great athmosphere was caused by presence of many bodybuilding fans from Poland.
Besides the vendors' booths, BodyPower provided many atractions: Bodybuilding, cheerleading and break dance shows, martial arts presentations, even cooking seminars! Expo was accompanied by bodybuilding competition, with Tomasz Pepłowski as a winner of one of classes.
BodyPower Expo 2011 was great event and we surely be there next year. So feel invited to visit Fitness Authority booth at BodyPower Expo 2012.